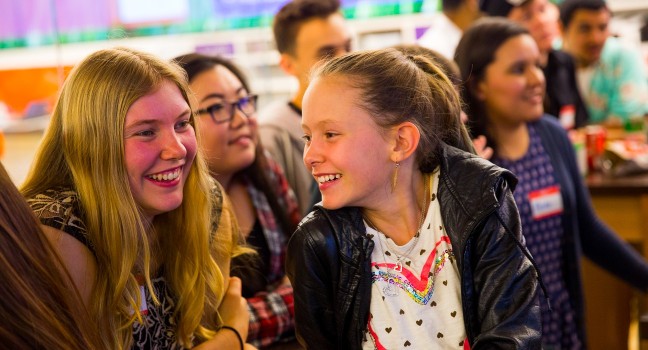 Microsoft is celebrating International Women's Day (March 8th) by celebrating the creators and inventors with their #MakeWhatsNext campaign.
A new video from Microsoft shows the lack of awareness girls today have about women inventors and reminds them to celebrate those women's accomplishments and be encouraged to follow in their footsteps.
Microsoft, as part of its longstanding efforts to encourage girls to build technology skills and learn about careers in technology, is also offering free resources for girls to learn to code and meet female role models at DigiGirlz events happening around the globe, and is also offering free online coding tutorials to make strides in closing the considerable gender gap in computer science education and the tech industry at large. In addition, Microsoft is announcing a new patent program focused on inviting select young female inventors to receive support from the company's patent law resources to help them file for a U.S. patent.
These efforts are part of Microsoft's broad commitment to computer science education, with programs and resources offered through Microsoft Philanthropies YouthSpark initiative to increase access for all youth to learn computer science, empowering them to achieve more for themselves, their families and their communities.
Source: http://news.microsoft.com/features/its-time-for-more-girls-to-makewhatsnext/