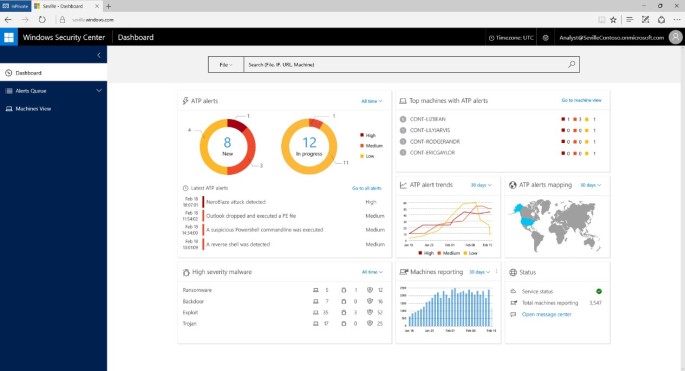 Windows Defender Advanced Threat Detection is the new tool being released by Microsoft to help Enterprises to fend off cyberattacks. Like its "Daddy" Windows Defender, it will be "baked in" to Windows 10 and will therefore be updated on a regular basis with the rest of the Operating System. The new tool is designed to detect advanced attacks and provide response recommendations. It will work in concert with Microsoft Advanced Threat Detection Solutions like Office 365 Advanced Threat Protection and Microsoft Advanced Threat Analytics.
Microsoft says this tool is already "protecting 500,000 endpoints".
Just like we developed Windows 10 with feedback from millions of Windows Insiders, we worked with our most advanced enterprise customers to address their biggest security challenges, including attack investigations and day-to-day operations, to test our solution in their environments. Windows Defender Advanced Threat Protection is already live with early adopter customers that span across geographies and industries, and the entire Microsoft network, making it one of the largest running advanced threat protection services.
This does look like a promising tool. It is always nice to have a "fresh set of eyes" keeping and eye on the Bad Guys.
Source: https://blogs.windows.com/windowsexperience/2016/03/01/announcing-windows-defender-advanced-threat-protection/