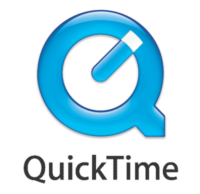 We're recommending you remove the Quicktime Player from any machines you have it installed on.
It was a not so "quick" ride that has come to an end. Windows 8 & 10 haven't played well with Quicktime anyway. In fact the plugin was deactivated with the last Quicktime update received this past January. Trend Micro recently discovered two major security flaws in the software. When they reported it to Apple they were told that there would be no more development of the product and the solution was to simply remove the product from your Windows machines. This came as a surprise because there had been no announcement about depreciating the software. As reported by The Register:
"We're not aware of any active attacks against these vulnerabilities currently. But the only way to protect your Windows systems from potential attacks against these or other vulnerabilities in Apple QuickTime now is to uninstall it," said Christopher Budd, global threat communications manager at Trend Micro, on Thursday.
"In this regard, QuickTime for Windows now joins Microsoft Windows XP and Oracle Java 6 as software that is no longer being updated to fix vulnerabilities, and subject to ever-increasing risk as more and more unpatched vulnerabilities are found affecting it."
The flaws were reported to Apple on November 11, 2015, and acknowledged the same day by Cupertino. The following March, Apple told Trend Micro that "the product would be deprecated on Windows and the vendor would publish removal instructions for users."
There's a whole new world of video playing available these days from Flash (also a security headache) to the HTML5 standard. It's time to upgrade from XP (also depreciated and unpatched) and make the leap to a newer system. Yes, there's a learning curve but that's true no matter what you buy.