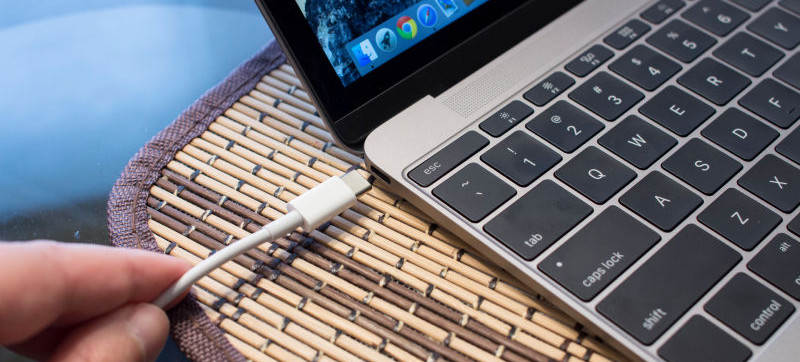 Apple announced on 2/12/16 that they were recalling some of the USB-C charging cables for MacBooks.
A limited number of Apple USB-C charge cables that were included with MacBook computers through June 2015 may fail due to a design issue. As a result, your MacBook may not charge or only charge intermittently when it's connected to a power adapter with an affected cable.
Apple will provide a new, redesigned USB-C charge cable, free of charge, to all eligible customers. This program also covers Apple USB-C charge cables that were sold as a standalone accessory.
For MacBook owners who provided a valid mailing address during the product registration process or Apple Online Store purchase, Apple will send you a new cable by the end of February 2016.
All other eligible MacBook owners should use the replacement process below to receive a new USB-C charge cable.
How will you know if you have a bad cord?
Affected cables have "Designed by Apple in California. Assembled in China." stamped on them. New, redesigned cables include a serial number after that text. See images below.
Apple will need the serial number of your MacBook to make sure you qualify for a replacement cable. You can take your MacBook to an Apple Store, an Authorized Apple Service Center or contact Apple Support.