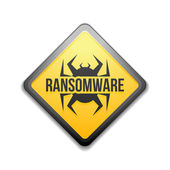 The Bad Guys know no shame. It appears they're going to try every one of the tricks that was leaked from the NSA tool kit. Oh, goody. I'm saying "nyet" to "Nyetya".
If you have servers (or even one server) you need to make sure you have all the latest patches from your Server Software Vendor — besides Microsoft that also extends to Linux (and all the variants) and even Apple products. There is no "safe" operating system from these latest attacks. Your computer (workstation) is the perfect delivery mechanism for the server attack so it's important you keep whatever Security Suite you have up to date and fully patched. (I'm assuming you're already keeping up with all the Microsoft and other Operating System Vendor updates regularly, right?!?)
We can provide assistance with patching all of your equipment and we also sell the Trend Micro Security Suite. We can cover your servers and your workstations (even your mobile devices) with some of the very best protection available on the Internet. You can book us online at http://connect.daviestrek.net and we'd be happy to assist you in keeping the Bad Guys at bay.
Want to know more about this latest round? Here are a couple of really good informational sources.
From Trend Micro: https://blog.trendmicro.com/trendlabs-security-intelligence/large-scale-ransomware-attack-progress-hits-europe-hard/?mkt_tok=eyJpIjoiWkdJMk16WXhOVFkyTkdFMCIsInQiOiJyTUtqZlJldHVOMVZIQjZMZDd1VGhzYVwvWTFLdGQ2Ym5CQWpIT2xPVUlJRTc4blRBdGVwelVFR1pPUW1RM0hocDYyS2loUnBPMXN0TWQ3V2hRbjl2WFwvRE9mRTd6OXJrT1dMTWQ5bmdxNGdzaWphTFwvWW5rV2tJUDNUMzZFbE1YSiJ9
From Cisco's Talos Intelligence Group's Blog: http://blog.talosintelligence.com/2017/06/worldwide-ransomware-variant.html